Railroad Tie Retaining Wall
The owner at this residence wanted more usable space around her outside stairs, so she contacted Emory Site Solutions and requested that we build her a retaining wall made with railroad ties.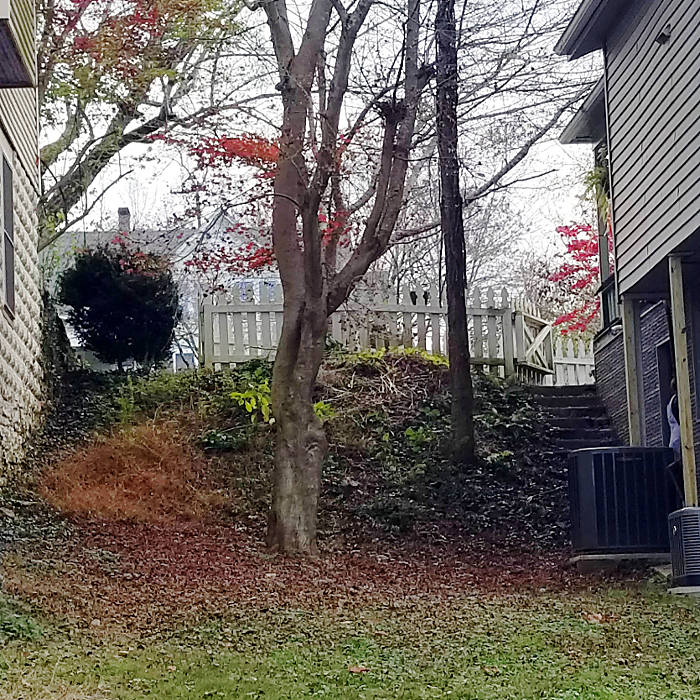 The first step in this project was to remove an undesirable tree and over 1 ton of soil. We then put a proper base of gravel, and began to anchor the first row of crossties to the soil using 1/2 inch rebar cut at 3 feet in length. Subsequent levels of the wall were secured with Timber Ties (long spikes designed to secure crossties). As the construction of this retaining wall was in process, we back-filled with gravel and compacted as well. Some knee high walls were also added along the side of the steps in order to protect them from soil spillover, runoff, leaves, etc.
The homeowner was very satisfied.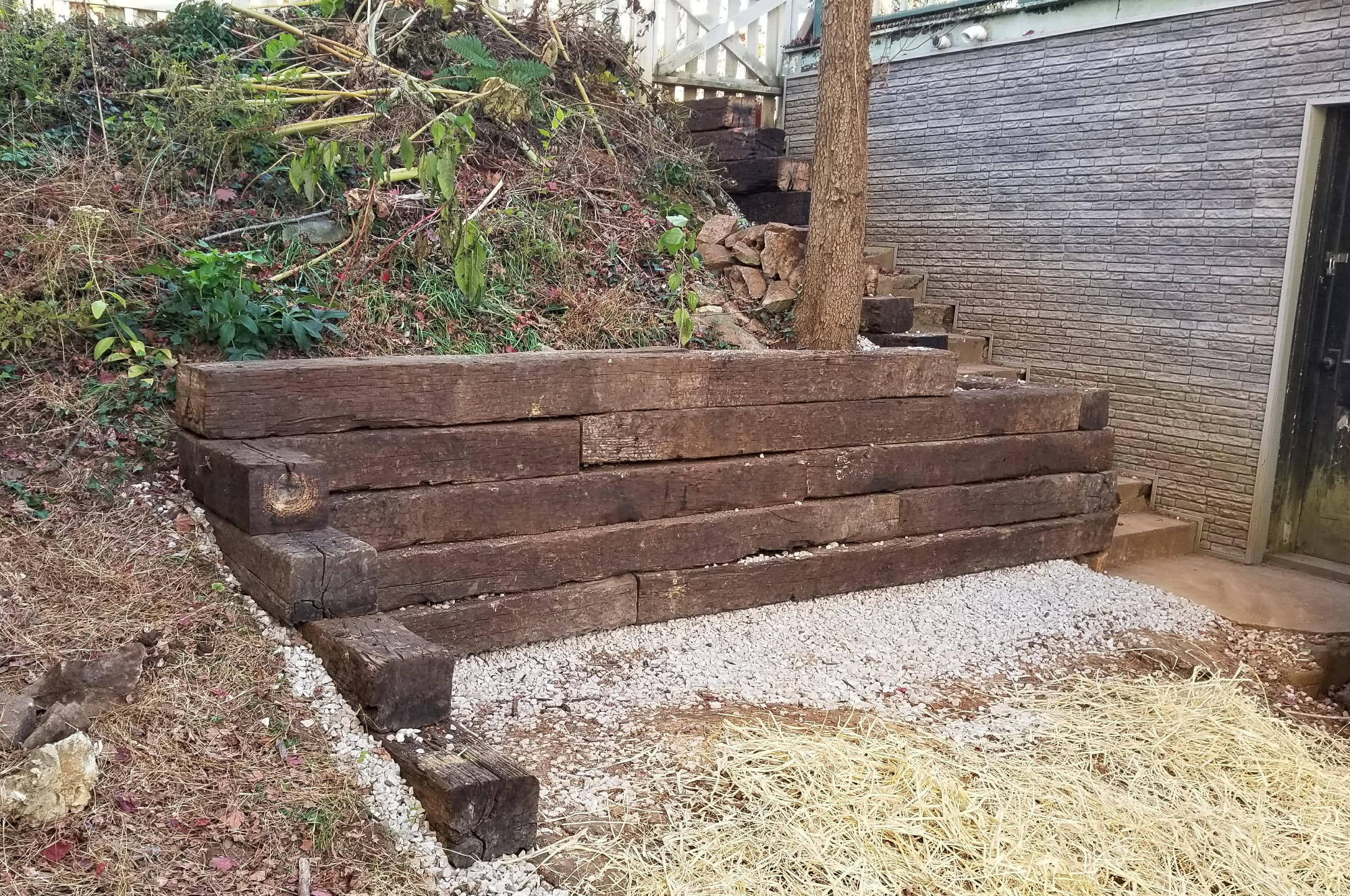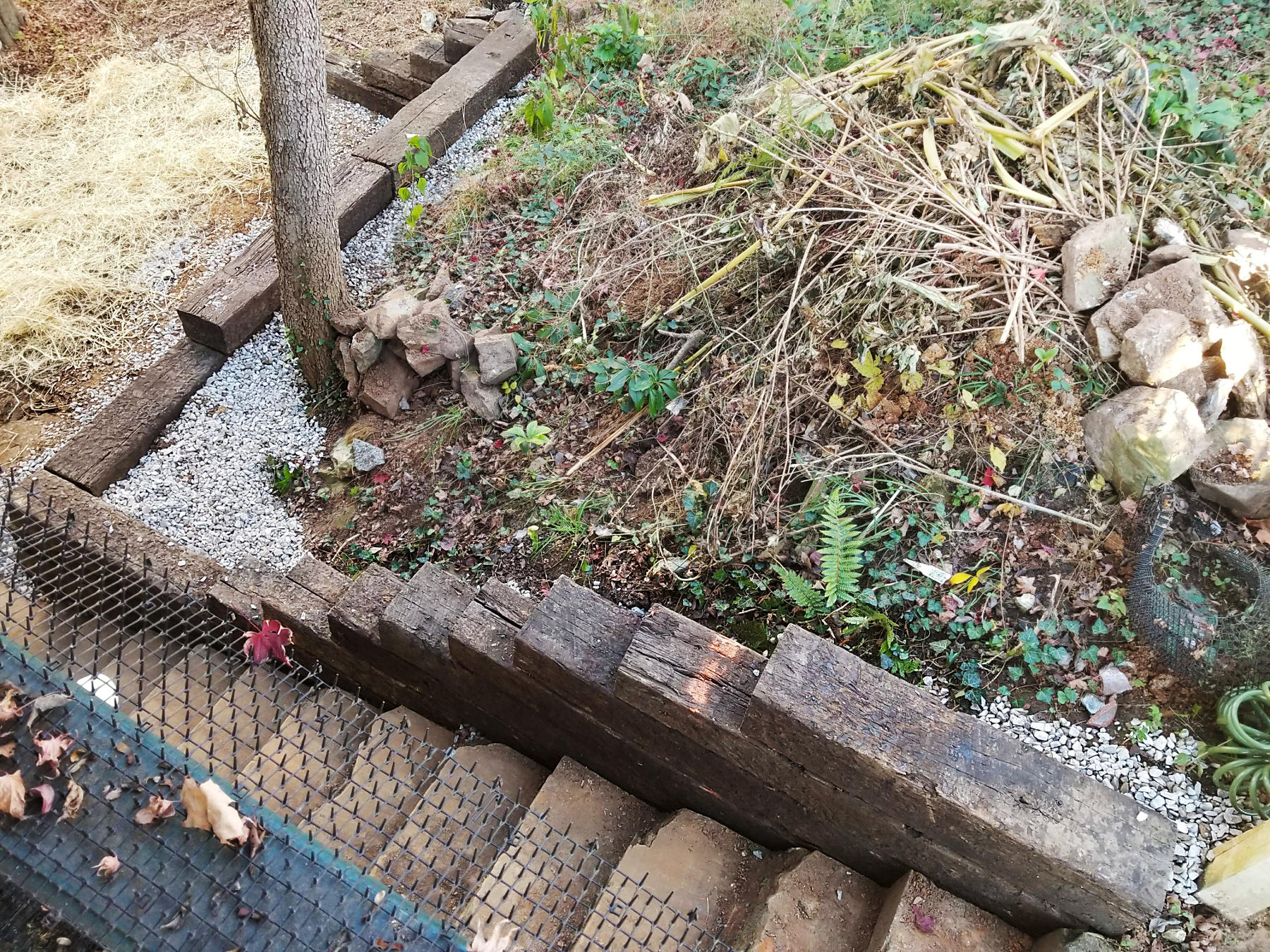 Let Emory Site Solutions handle your project today!